It is time for
March Madness!!
---
Time for Madness..March Madness with our 99 cent breakfast special..

It is madness, March Madness to offer this breakfast for .99 cents which includes:
2 delicious eggs

home fries, grits, or apples


toast
---
Sunday
2 Great Reasons To Enjoy Sunday:  Ribs And Shrimp Feast
The Rib And Shrimp Feast Includes:
1/2 Rack Award Winning Ribs

1/2 Pound of Shrimp

Fries

Slaw  enjoy poker at 5pm

ONLY $15.95


---
Don't forget Poker is at 5 Pm
---
Monday

Rewards For Outer Banks Locals…

Come enjoy the benefits of residing in the Outer Banks year round as o

ne of the "locals" with these rewarding offers which are:
50% Off Italian Specialty Dishes
25% Off Seafood & Steaks
Enjoy Embarrassment Free Wii Bowling at 6PM
---
Tuesday
Enjoy the Pirate Ribeye For $12.95
And what goes great with a Ribeye?
         $1 Wine ALL DAY.……….$1 Wine ALL DAY…………$1 Wine ALL DAY…..
Oyster Blowout

Don't forget our incredible Oyster Specials!:
AYCE Fried Oysters until 8 PM for $19.95

*includes

cole slaw and french fries
or
Steamed Oysters or Raw Oysters

$7.95 dozen or

$15.95 a peck
Wednesday = All You Can Eat Fried Fish, Clam Strips, and Popcorn Shrimp for $14.95


*offer available until 8 pm
---
Thursday
---
Italian Tapas Night!

Enjoy Italian appetizers for $3-$8 and play poker at our tournament until 5PM
---
Friday
Friday means Prime Rib along with the music stylings of Some Guy Named Joel..And our incredible shrimp and grits is only $15.95

---
---
Saturday means 'Lobster Time'

Come celebrate the weekend with the Jolly Roger Lobster Blowout
Come savor lobster claws, lobster macaroni or two 1 lb classic beauties.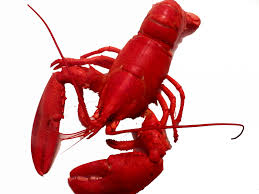 ---
Win A Trip To Las Vegas
or 20 other incredible destinations for 3 days and 2 nights. Also purchase one airfare get the other free

---
And on March 17th
May the luck of the Irish be with you, but the most famous Irish food dish will be here..

Corn Beef & Cabbage

Lunch price: $8.95

Dinner price: $12.95
And For Fun And Laughter…

---
Karaoke Nightly

Save
Save
Save
Save
Save