Seafood Near Me: The Best Fresh Seafood at The Jolly Roger Restaurant
Looking for the best seafood restaurant nearby? Well before you put seafood near me into the search box on Google, consider what the Jolly Roger has to offer.
Seafood Near Kitty Hawk, Kill Devil Hills, And Nags Head of the Outer Banks
We are near everything, whether you are searching for seafood near Kitty Hawk,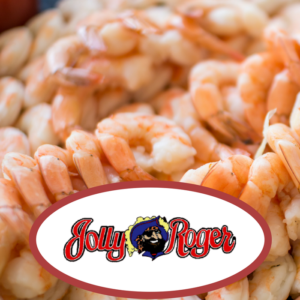 seafood near Kill Devil Hills or seafood near Nags Head The Jolly Roger serves fresh seafood every night of the week. Our specials are unbeatable as well.
Outer Banks Seafood Restaurant Near Me: Choosing Quality First
Quality Seafood or a quality seafood restaurant should always be your first criteria in choosing an Outer Banks Seafood Restaurant. The age old adage, you get what you pay for, is as much a warning to the seafood lover searching for the best Outer Banks Seafood Restaurant as a proverb of ways to spend wisely.
Simply put you do not want to ingest poor seafood or seafood inundated with bacteria, antibiotics or mystery ingredients. As horrible as that may sound most seafood enters our country from foreign waters with limited supervision. The time to discover that is not during your seafood restaurant experience.
Even Better…Quality Seafood At An Incredible Price
Our Seafood Restaurant offers incredible specials of the highest quality but at a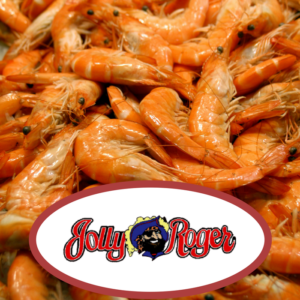 price you just cannot beat. Here are a few of our seafood specials:
Our AYCE Seafood Buffet
Great Seafood is right around the corner. Many a Wednesday has hosted our all you can seafood buffet which includes:
Fish
Clam Strips
Popcorn Shrimp
Lobster Mania
Saturdays are often home of our two 1 pound lobster specials as well as our Lobster Mac.
But Even Our Regular Seafood Menu is chock full of high quality seafood. In fact variety with quality is a hallmark of this nearby seafood house and restaurant.
The Ultimate Seafood Restaurant Menu
Variety upon variety of seafood favorites
On top of the specials we offer a huge fresh seafood menu filled with the best of the Outer Banks and beyond
Flounder
Shrimp
Oysters
Scallops
Crab cakes
Crab Norfolk
Shrimp & Crab Norfolk
Lump Crabmeat
Softshell (in season)
Crab Imperial
Snow Crab legs
Stuffed Flounder
Steamed Shrimp
Lobster Tail
Lobster Claws
Lobster Mac
There is a time to save money and seek restaurant bargains nearby. But choosing inferior seafood is not saving you anything. The lack of quality will show in the taste and maybe even in the quality of the nutrients you ingest. You truly get what you pay for. But many times you pay and have no idea what you are getting.
Quality Seafood In The Outer Banks
The Jolly Roger is one of the oldest, well known, and established seafood restaurants near the Outer Banks including Kitty Hawk, Nags Head, Kill Devil Hills and other areas of Dare Country and the Outer Banks.
Seafood, Italian, Breakfast, Steak And Beyond
In fact our search for quality goes beyond just seafood. While we have an extensive selection of seafood, including shellfish, crab, shrimp, oyster, and fish, on our menu, we also stress quality in our other offerings like our breakfasts and Italian meals.
Where To Find Seafood Near..
The Outer Banks, OBX, Dare County Kitty Hawk, Kill Devil Hills, Southern Shores, Manteo, Corolla or Duck…Here is a map to the Jolly Roger located right on Virginia Dare Trail