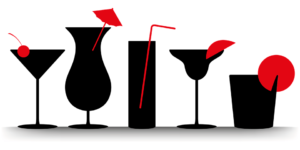 The month of July is well underway. If you are looking for live bands in the Outer Banks, as well as great food, then set sail for the Jolly Roger. The Jolly Roger restaurant has live bands every Saturday in July from 7 to 9 in the evening.
 Checking In To Your Rental House?
Start your Outer Banks vacation with a relaxing view of the ocean from upstairs on our outdoor deck. Enjoy a cold beer, wine, or mixed drink and begin the decompression process while our live bands entertain you…
And Then Come For Dinner, Breakfast, Karaoke, Drinks, and More
And then have fun every day and night of the week with the Jolly Roger's entertainment lineup which has something for everyone. We also have great food!
July Live Band Schedule
Saturday July 1st – Sensi Trails
Saturday July 8th – Laura & Norman Thompson
Saturday July 15th – Sensi Trails
Saturday July 22nd – Sensi Trails
Saturday July 29th – Vin Corsale