Fun Halloween Activities
The Jolly Roger is fun all year round but Halloween Outer Banks Style adds a new wrinkle. Everything is more fun and outrageous when you are in costume. Why just sing karaoke of your favorite star, when you can actually BE your favorite star. Or mock your favorite star and do a parody on stage.
. And the best part is..
Your in costume…no one has to recognize you anyway!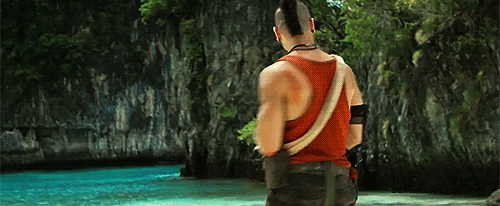 ---
OBX Costume Contest
What is the point of going out on Halloween if you cannot wear a costume. Now get rewarded for wearing a costume. At the Jolly Roger costume contest the prize is a trip!
Fear…
The Only Thing More Scary Than Halloween Is Missing Out On Winning A FREE Trip With The Best Costume. When the clock strikes midnight the judging of the costumes begins. Do not be left out. A little creativity could win you a trip!
Need A Costume Idea
You can always grace the shores of Kill Devil Hills as a pirate above The Jolly Roger! Decked out in full regalia you cannot go wrong with this rogue mariner theme. Grab your eyepatch, bandana and pirate attire and come join us for Halloween. GARRRRRRRRR.
In fact here are a few simple observations of other pirate costumes, ideas etc..
There is no one type of pirate. You can go with a number of different themes that are pirate-worthy. Here are some ideas to "inspire" you..
If you want to go all out combining Hollywood glamour with touches of historic influence, this could be for you. I have to be honest, this one looks expensive. Personally I heard Johnny Depp modeled himself after Rolling Stone's rocker Keith Richards, with a little added costuming of course.
If you want something a little classier go with Orlando Blooms clothes of the day swashbuckler look. It is not as overstated as the cartoon pirate, but it is the look of a 17th century pirate.
I like the cartoony caricature pirate. For this you need the tricorn hat and swashbuckler sword. Throw in some fake hair, pirate pants and puffy shirt and you are ready to sail.
If you want to be the stud pirate then this look is for you. Captain Vane (maybe it should be vain) shows that you can sport a six pack and drink a six pack. Personally from what I hear of the actual historical pirate lifestyle there was a lot of all night drinking..but I guess you can still stay in shape, somehow.
No you cannot bring your dog dressed as a pirate but I thought this was worth showing.
Not a traditional pirate in the maritime sense but these guys represent real pirates who dress nice, storm the boardroom and steal you blind…really.
Yes—too cute not to mention here.
Save
Save
Save
Save
Save
Save
Save
Save
Save